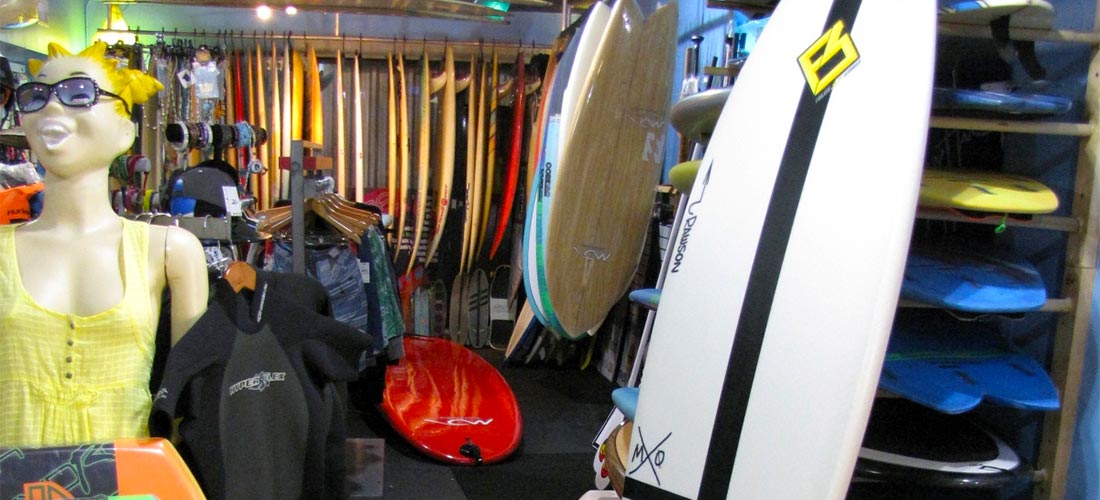 Welcome to Island Trader Surf Shop!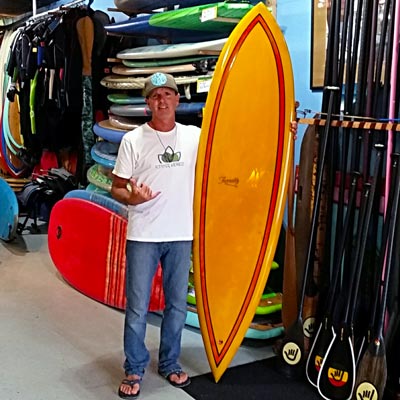 If you want new or gently used surf gear at a great price, check out Island Trader Surf Shop on the south end of Hutchinson Island in Stuart, FL.
Run by local surf guru David Elias, Island Trader carries all kinds of quality surfboards, stand up paddleboards, vintage surf memorabilia, skate gear, and water sports equipment. Used boards at great prices are our specialty!
We have surf equipment, accessories and apparel for adults and kids — and always at AFFORDABLE PRICES!
Browse Our Boards Online
We have hundreds of new and used surfboards and paddleboards in-stock. Not every item we have in the shop is posted online, but a lot of it is. Save yourself some drive time! Check out our inventory and prices under the product category buttons below:
Try It Before You Buy It
Make sure you love that board before you buy it! We're happy to let you try out a surfboard or paddle board before you plunk down your cash. Stuart Beach is across the street to test out a surfboard.Joe's Cove is down the road to get a feel for a paddle board. Just call us to set up a test ride. We want you to be happy with your choice!
Island Trader's Vintage Surf Board Museum
Want to see some very cool boards from the 1950s, 60s, 70s and 80s? Then come check out the Island Trader Vintage Surf Board Museum! It's free to look around and we'll be happy to tell you all about these early boards and their stories. Some are for sale, too!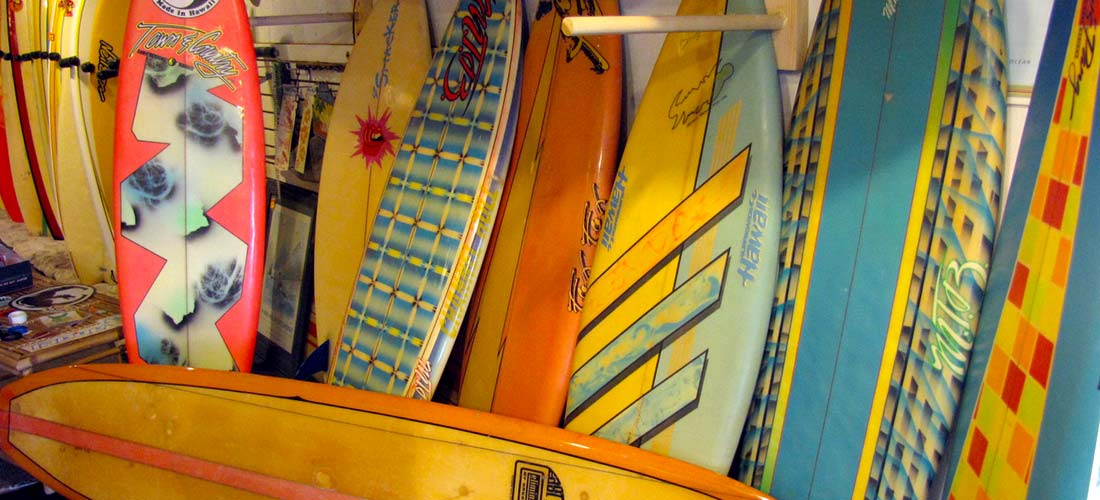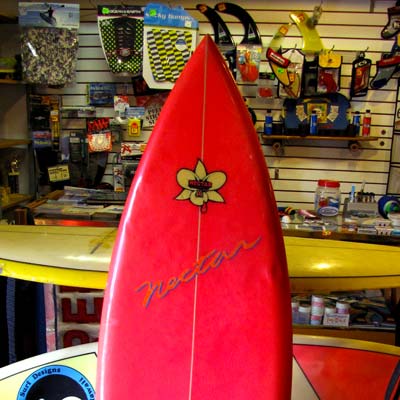 We Pay CASH for Gear at Island Trader
Island Trader Surf Shop loves making a deal. 'Trader' is in our name and in our blood.
We buy surf gear. We sell surf gear. We trade surf gear.
We'll even sell your board on consignment.
Why hassle with Craigslist or eBay when Island Trader can pay you cash money for your stuff TODAY? Contact us!
BOARD COMPANY REPS and SURF RETAILERS: we buy close-outs, sample products, discontinued lines and excess inventory. Call or stop by the shop to discuss.
Island Trader's Happy Surfers
Check out the shakas and smiles from the latest board buyers on Island Trader's Instagram!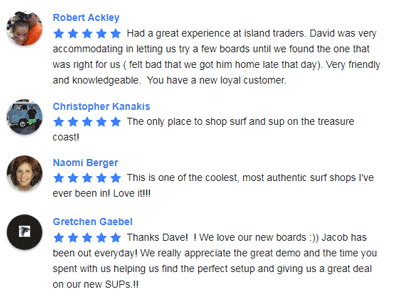 We Work Hard for Your 5-Star Reviews!
Do the people who visit Island Trader love our boards, gear, prices and service?
How about we let them tell you!
Check out all of our reviews from Facebook, Yelp and Google here >
And once you're a customer, please leave us a review on your favorite social media site, too!