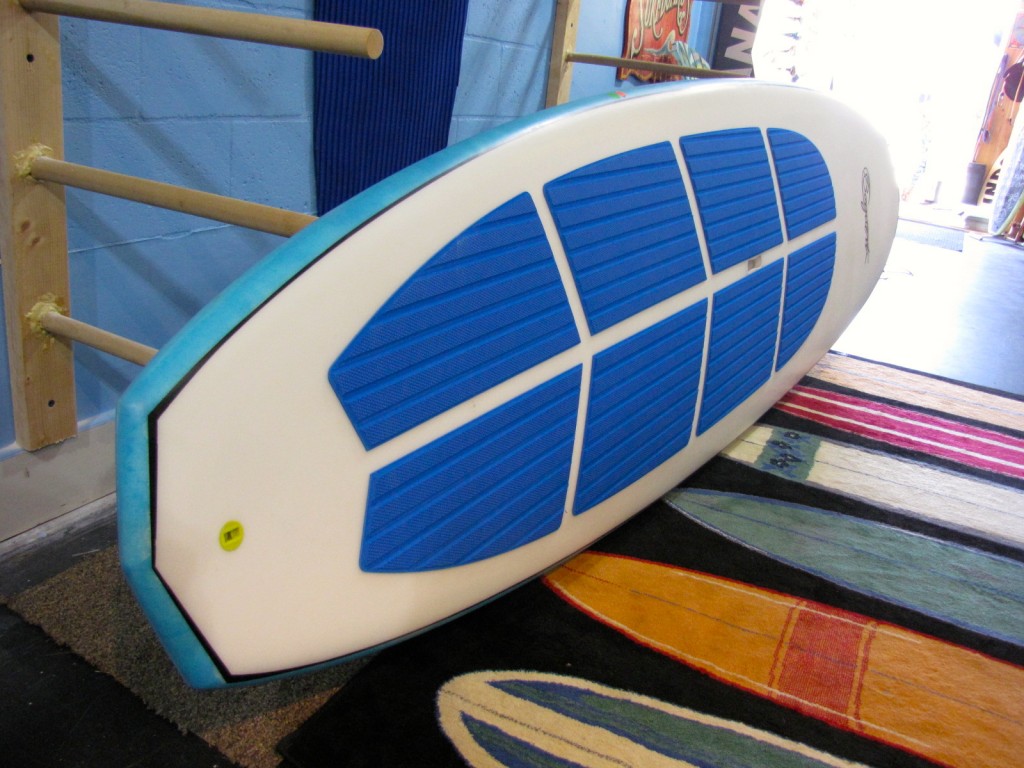 This superlight sup rides and paddles well in all conditions

10′.75″ x 32.5″ x 4.5″, diamond tail, 5 Fin 4+1 fcs2 fin system, Board comes equipped with full traction, handle, vent, leash plug, and fins. more about this board from the shaper:
American Made. American Materials.
From the foam to the resin to the factory zip code, our boards are unapologetically American.
Lightweight and Strong
Balancing strength and weight is a pretty significant challenge when you're building an 11-foot standup paddle board. To meet it, we build our boards on a lightweight, American-made foam platform – and finish them with a unique cloth overlay pattern that delivers exceptional rigidity and rail strength. Which results in better maneuverability both in – and getting to – the water.
UV Resistance
We use a unique resin that incorporates subtle pigmentation designed to block harmful ultraviolet radiation. The result? Less sun damage. Less yellowing. Longer board life. And more great days on the water.
Sick Graphics
Cookie-cutter SUPs tend to have cookie-cutter graphics. At Bogaert, we approach design and ornamentation the same way we approach board building – like we're creating a work of art. Each one is unique and done by hand. Our aesthetic is rooted in the clean, classic design language of surfing's mid-century heyday.
ISLAND TRADER PRICE: $1299.00
Interested in this SUP or would like to place a custom order? Call 772-631-7106 or email us to discuss the various model, payment and shipping options.